Toyota Corolla
KE-50 -78
Click to view images!
Toyota Celica
RA-40 -80
Click to view images!



My other sites:
COME.TO/BIRKL.NU
henrik.birkl@comhem.se
My Job.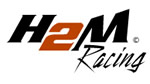 Contact info:
www.h2mracing.com



Uppdates:
01-11-08 The first draft of this site.
02-01-22 My VW site is up! but not completed
02-05-26 A new pic
of the toycar...
02-08-20 Some updates..
03-01-22 finaly i got the thub out off..
And updated some.